Jurassic World: Dominion Dominates Fandom Wikis - The Loop
Play Sound
B7 Media is the current licence holder of Blake's 7, having purchased the rights from the Terry Nation estate in 2000.[1]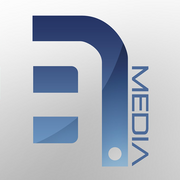 Description
[
]
B7 Productions, based in London, was formed as a TV and Video production company in January 2002. The subsidiary company, B7 Media, was formed at the end of April 2008.  The founding members of B7 Productions are Andrew Mark Sewell, a former BBC executive, and the film producer Simon Moorhead. They bought the rights to Blake's 7 from the estate of Terry Nation, who devised the series.
Audio reboot
[
]
The Blake's 7 audio reboot[2] of the series was produced by B7 Media. These series of audio adventures are a reboot, utilising the core concept and story of Blake's 7 while recasting and rewriting a majority of the characters and story of the series. Expanding on many aspects that were only hinted at in the television series.
Development
[
]
On 11th December 2006, B7 Productions announced that it had recorded a series of 36 five-minute Blake's 7 audio adventures, written by Ben Aaronovitch, Marc Platt and James Swallow. This featured Derek Riddell as Blake, Colin Salmon as Avon, Daniela Nardini as Servalan, Craig Kelly as Travis, Carrie Dobro as Jenna, Dean Harris as Vila, Owen Aaronovitch as Gan, Michael Praed, Doug Bradley and India Fisher.[3] The new series was broadcast on BBC Radio 7 and repeated in mid-2010 as three hour-long episodes: Rebel (written by Ben Aaronovitch), Traitor (Marc Platt) and Liberator (James Swallow).[4]
B7 Productions also produced series of 30-minute prequel audio episodes called Blake's 7: The Early Years, which explored the earlier histories of the central characters.
It was hoped a third series called "Blake's 7: Legacy" would be produced to be set 30 years after the bloodbath on the planet of Gauda Prime, however this never eventuated.[5]
Audio series
[
]
Footnotes
[
]